With energy bills at an all-time high and the need to make our homes more energy efficient from both a financial point of view and of course a climate point of view, our domestic surveys are extremely popular for our customers.
Our state-of-the-art thermal imaging surveys help to identify the sources of heat loss, allowing recommendations to reduce this loss and in turn, reduce energy bills. As a family run, local and independent business, our small team of surveyors really get to know our customers, and aim to provide a much better service than many of our competitors.
The better insulated your property, the less energy and heat you lose, which means you pay less to heat your home as the heat is staying within the property rather than escaping through the many causes of heat loss.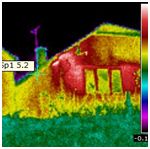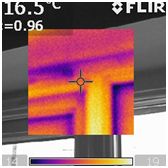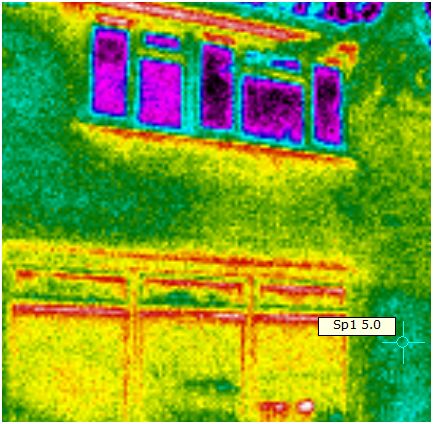 Using our thermal imaging equipment and the survey we carry out, we provide a detailed report showing exactly where your property is losing heat and any areas of concern when it comes to heat loss and air leakage. We also make sure you can clearly understand our report and the actions you need to take to improve the heat efficiency of your home, as quite often, there are very simple solitons to heat and air leakage that do not have to be massively expensive.
If you want to make sure your property insulation is working as it should, or you want to find any issues or identify concerns when it comes to heat loss and air leakage, contact us today, as one of our surveys could end up saving you money and increasing your homes efficiently.
This means our surveys offer little to no disruption, are quick and our qualified and experienced surveyors can have their findings to you almost instantly if required.
From identifying leaks caused by faulty radiator pipes through to locating the source of much bigger water main leaks, our equipment really can find the problem quickly, which as we mention means the repairs are often far less disruptive and can be localised, rather than having to have your whole floor dug up just to find out what is going on.
When it comes to a small part of your kitchen being dug up or the whole floor plus hallway and part of your living room, our surveys allow you to pinpoint the issue and then deal with it accordingly, often saving thousands of pounds and avoiding the inconvenience and disruption that other techniques can bring.